Finance a Home in Edmonton Here's an easy way of reaching out to us!
It's not always about the best interest rate! There are so many different, diverse, and unfortunately deceptive & deceiving mortgage products today, that it's that much more important to consult with at least a couple of knowledgeable and experienced professionals.
We have worked with several amazing Mortgage Brokers in our careers, and our experiences have allowed us the opportunity, to refer them without hesitation.
Feel free to reach out anytime to request a call or to get contact info for the Mortgage Person that may be the absolute right fit for you. There is no obligation to use one of our referrals as the main focus and goal is to educate you with regards to the available mortgage products that are best suited for you!
Text Call or E.mail anytime and we can get you in touch with one or all of our Mortgage People!
Sponsoring Lender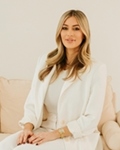 The Best Mortgage Brokers in Edmonton
---
Courtesy of smlxl Real Estate Edmonton
---
Let me know how I can assist you with your Edmonton mortgage needs. I am here to help!